"Trauma affects different people in different ways. But there's one thing trauma always does: It throws you off balance. In fact, the effects of trauma can leave you feeling so out of sync that you may wonder if anyone  understands you ... including yourself. But you are not alone!"
The Dialectical Behavior Therapy Skills Workbook for PTSD is full of practical exercises to help overcome trauma and Post-Traumatic Stress Disorder
You Can Click Below to Order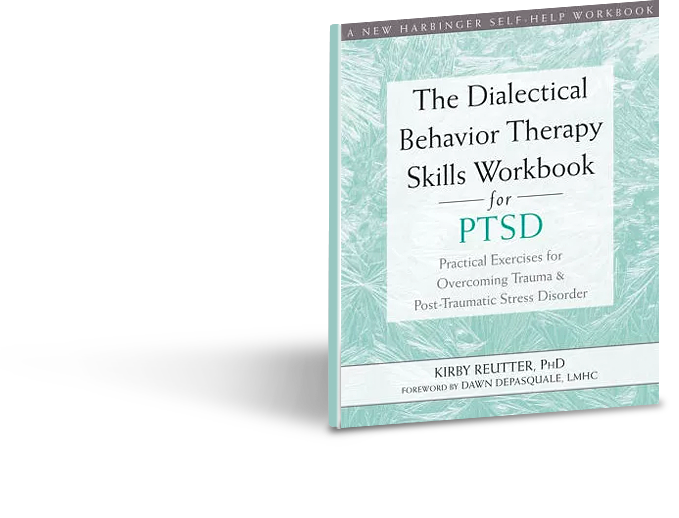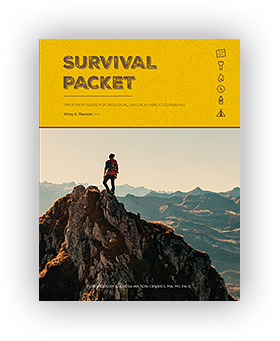 Survival Packet: 2nd Edition
The Survival Packet was developed from multiple models of psychotherapy to provide a concise yet coherent treatment guide for individual, group, and family counseling. While the Survival Packet was specifically designed with residential populations in mind, this "counseling curriculum" can be implemented in a variety of clinical settings, both in-patient and out-patient. It is the personal hope of the author that this resource will prove invaluable in working with both families and youth struggling on the journey of life.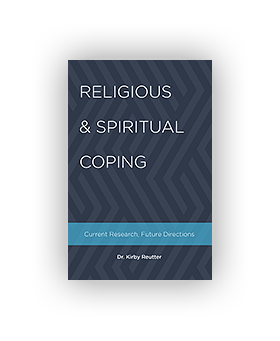 Religious & Spiritual Coping
Whether you are a psychologist, psychiatrist, physician, nurse, counselor, therapist, pastor, chaplain, or social worker – or anyone else that aspires to work with the human condition – then you need to know the neglected connection between religion, spirituality, and coping. Current professional standards require "best practice" and "evidence-based" interventions while ethical codes mandate "cultural competence" and attention to "diversity." None of these demands for professionalism is met when we ignore – whether willingly or otherwise – the coping strategies of our religious and spiritual clients. This scholarly work addresses these needs with three impressive feats: First, this book reviews decades of research on religious and spiritual coping. Second, this book re-examines religious / spiritual interventions with scientific rigor. And third, this book draws conclusions and makes concrete recommendations based on these findings. In short, this work is a "must have" for your professional library!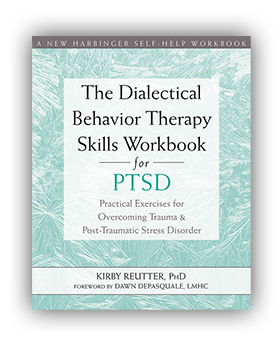 Psychotherapy Networker - "Practice Tools"​
Dr. Reutter's new workbook was featured by the Psychotherapy Networker! Please click here for a free sample of the book, as well as a brief 2-minute video introducing one of dozens of skills you will find in this resource.
PUBLICATIONS
Please see below for complete list of publications.
Reutter, KK (2014). Religious and Spiritual Coping: Current Research, Future Directions. Lambert Academic Publishing.
Reutter, KK; & Bigatti, SM (2014). Religiosity and Spirituality as Resiliency Resources: Moderation, Mediation, or Moderated Mediation? Journal for the Scientific Study of Religion, 53(1): 56-72.
Reutter, KK & Bigatti, SM (2015). Spirituality and Mental Health: Current Understanding and Future Trends. In E. C. Roberts (Ed), Spirituality: Global Practices, Societal Attitudes, and Effects on Health. Nova Science Publishers.
Reutter, KK (2015). A Feminist Critique of Traditional Conceptualizations for Female Agoraphobia. Ohio Psychologist, 62, 17-19.
Reutter, KK (2016). Integrated and Brief: A Meta-Framework for the Modern Psychologist. Ohio Psychologist, 63, 16-18.
Reutter, KK and Wilson-DeVries, SN (2017). Survival Packet: Treatment Guide for Individual, Group, and Family Counseling. Self-Published.
Reutter, KK (2017). Trauma and the Question of Repressed Memories: A Brief Overview. Ohio Psychologist, 64, 9-11.
Wilson-DeVries, SN & Reutter, KK (2018). Truth or Scare? Setting the Record Straight on Sports and Sex Trafficking. Texas Psychologist, 77(3), 16-18.
Wilson-DeVries, SN & Reutter, KK (2019). When Minor Separation Becomes Major: Our Clinical and Ethical Border Crisis. Ohio Psychologist, 66, 18-20.
Reutter, KK (2019). DBT Skills Workbook for PTSD: Practical Exercises for Overcoming Trauma and Post-Traumatic Stress Disorder. New Harbinger.
Wilson-DeVries, SN & Reutter, KK (2020). From Sin to Thin: How Does Childhood Sexual Trauma Lead to Pathological Eating Patterns? Ohio Psychologist, 67, 20-23.